Cost Control and Cost Informations Systems

Cost Control is an obvious objective in Construction Management and Construction Scheduling. It should be recognized that no amount of paperwork achieves this construction cost control. The actual control is achieved through the ultimate decision of the manager that something should be done differently and the translation of that decision into practice. The paperwork provides guidance on what control actions should be taken and therefore it is rather a cost information system.
The elements of a cost control system are:
Observation
Comparison of observation with some desired standard
Corrective action to take if necessary.
A construction cost control system should enable a manager to observe current cost levels, compare them with a standard plan or norm, and institute corrective action to to keep cost within acceptable bounds.

Recently, Chemsteel chose Viewpoint Construction Software as the most suitable financial and project management product to achieve our cost management goals. Viewpoint's advanced "Earned Value" capabilities proved to be the determinative selection criteria for this powerful product.
Accounting
Viewpoint V6 Software, built on 30 years of experience with leading General Contractors throughout the U.S, is a fully integrated suite of applications covering Accounting/Financial Management, Project Management, Operations, and Document Management. The result: intelligently designed construction software that works the way you do.
Viewpoint V6 Software is built on a solid technology foundation from Microsoft, employing Microsoft's industry leading SQL Server database and latest .Net development tools. It serves up mission-critical data when you need it, in formats that are intuitive and easy to understand. Viewpoint's standards-based development approach protects your investment as technology evolves.
Functional Benefits:
Full Integration: Accounting, Project Management, and Operations groups work together
Superior Technology: built using leading tools by Microsoft
Flexible User Interface: improve operational efficiency and effectiveness
Web Collaboration: real-time project communications, shorten decision cycles
Document Management: streamline operations, enhance document organization
Scheduling
CPM Scheduling Ensures Cost-Effective Construction
One certainty in the world of construction: problems will arise on every major project. Another certainty: a professional CPM schedule provides team members with a valuable guide that helps them respond to problems quickly, confidently and in the most cost-effective way.
CPM Scheduling is a core competency of Chemsteel, enabling it to exploit the full potential of this remarkably effective tool.
Chemsteel utilizes the most popular and effective scheduling tools on the market including Primavera 6.0, Primavera Project Planner (P3), Primavera SureTrak, and Microsoft Project.
---
Primavera 6.0 (P6™)
Primavera P6 is the most powerful, robust, and easy to use solution for globally prioritizing, planning, managing and executing projects, programs and portfolios. P6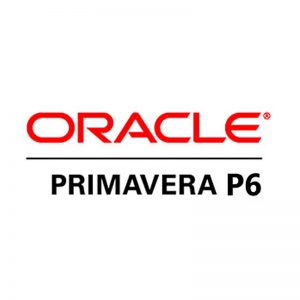 is an integrated project portfolio management (PPM) solution comprising role-specific functionality to satisfy each team member's needs, responsibilities and skills. It provides a single solution for managing projects of any size, adapts to various levels of complexities within a project, and intelligently scales to meet the needs of various roles, functions, or skill levels in your organization.
P6 provides executives with a real-time view of their organization's project, program and portfolio performance. It equips managers with the right blend of usability, power and flexibility to effectively and efficiently execute on projects, and enables individuals across all levels of an organization to analyze, record, and communicate reliable information and make timely, informed decisions. P6 makes it easy to:
Select the right strategic mix of projects
Assure project, IT and corporate governance
Enhance processes and methods
Improve project team collaboration
Measure progress toward objectives
Complete more projects successfully and with the intended payback.
Collaboration
Construction management is a complicated process embracing several disciplines, dispersed project participants, and tight schedules.
The Internet offers a great platform to manage communication. It can bring together widely dispersed project participants using traditional tools such as email and FTP. However, as users have become sophisticated, email and FTP have become part of the problem. They do not provide the work-flow capability and accountability, which is an integral part of any project management process.
We have experience utilizing online collaborative software to establish project specific web portals. We have used portal products such as BricsNet's ProjectCenter and SysteMates' ProjectMates. Both are excellent products which we feel can handle the collaborative needs of virtually any project.